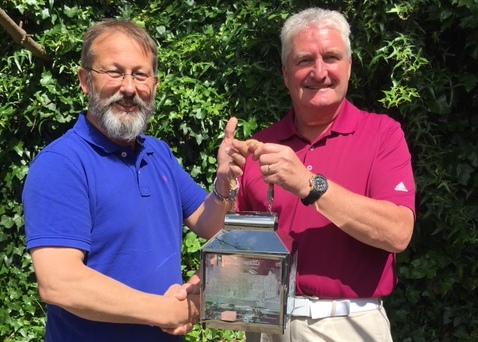 Brigadier Bill O'Leary 74/76 (QVRM TD DL VR)
IOBA Chairman's Presentation:

Dear Andrew (IOBA Chairman),
Steve Humphries (IOBA Vice Chairman) on his return from the reunion weekend (10/June/2017) and passed to me the absolutely beautifully engraved lantern which you had commissioned for me.
I am overwhelmed by the generosity of the Association in doing this and thank you all most sincerely for this kind gesture.
It was a wonderful privilege being the Chairman for 10 years I know you will feel the same for at least the next decade!
I missed you all greatly this weekend, Anita will tell you I was like a lost soul recounting by the hour what you would be doing at each stage of the weekend.
I hear it was a great success, very well done to you all.
Again, a huge thank you for this wonderful presentation, it is greatly appreciated.
Yours ever
Bill
---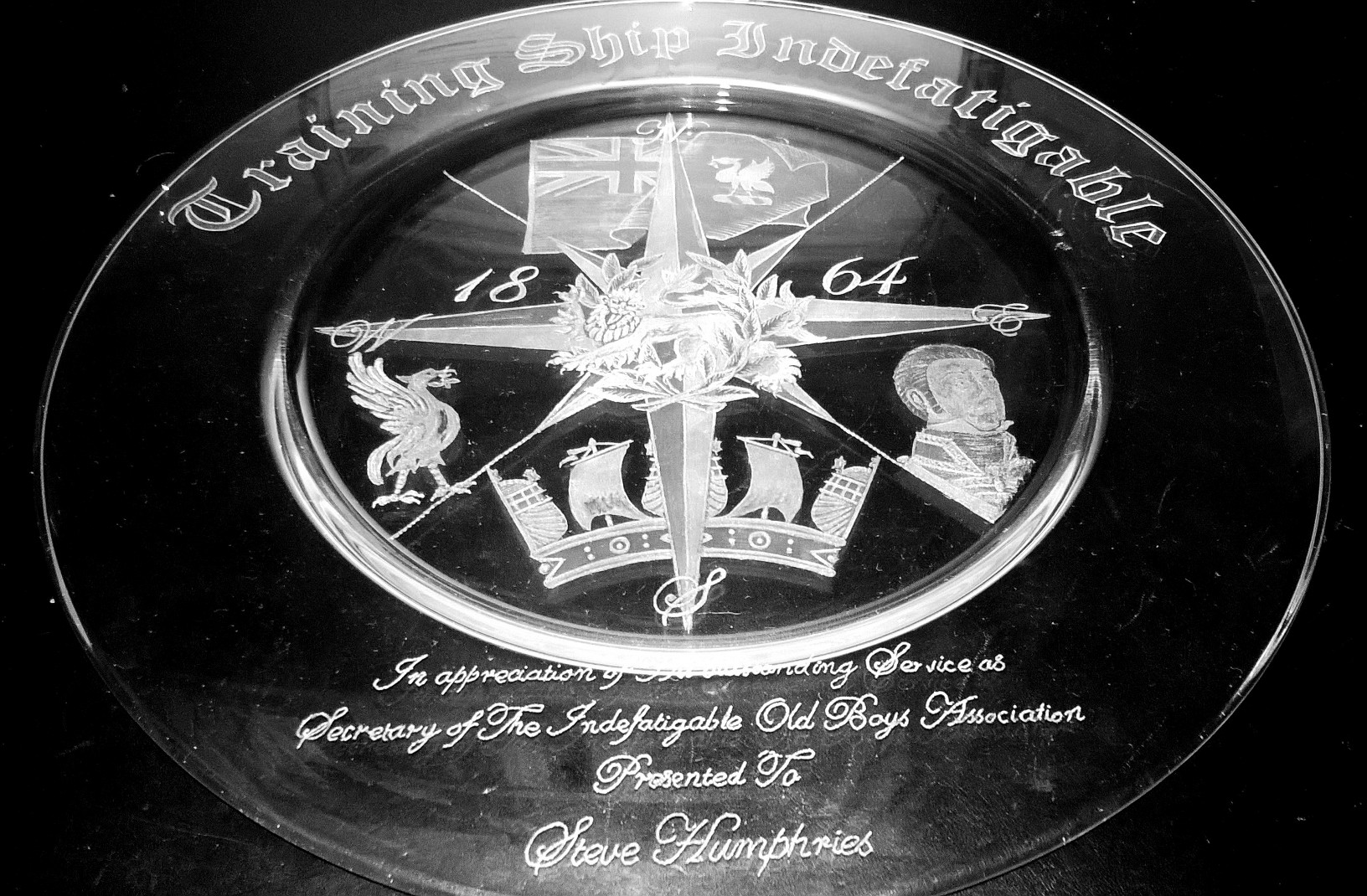 Steve Humphries 75/76.
IOBA Secretary's Presentation:
Steve Humphries (IOBA Vice Chairman & Archives Secretary) was presented the above 'In appreciation of His outstanding Service as Secretary of the Indefatigable Old Boys Association' for 17 years.
---
IOBA Reunion 2017 Photos:
 © www.indeoba.com 2017