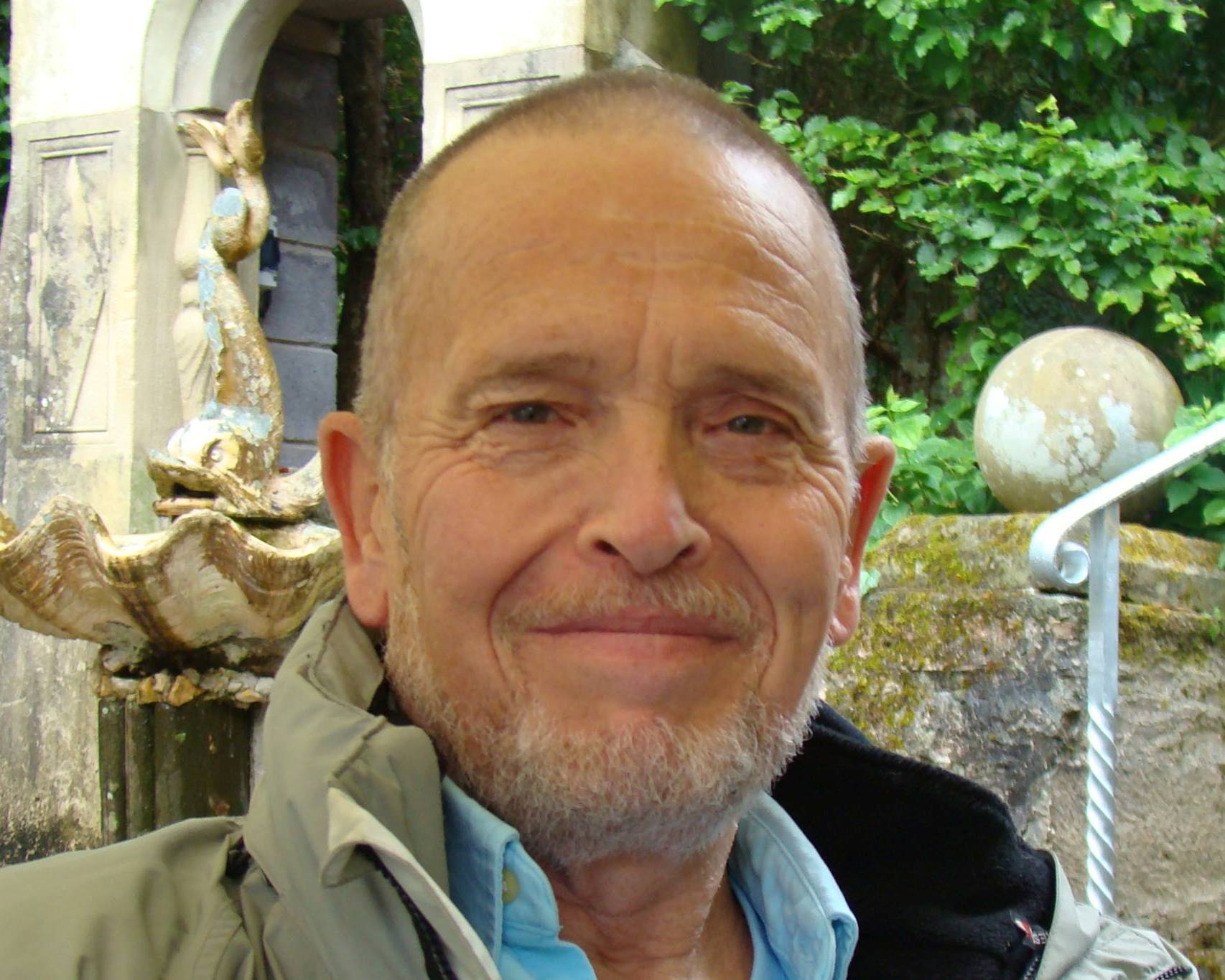 The late Spencer Bell (1958) former Chairman of the IOBA.
Wendy Bell: 'I have been keeping a secret for a good number of weeks, from everyone. Family included, as I was asked not to share and keep things strictly confidential.
Today (17th June 2017) in the Queens Honours list. Spencer has been awarded The Queens Commendation for Bravery.
This is very bittersweet, as I am, and always have been, immensely proud of him. But I would give up everything I have to see him walk through the door again.
I have to thank Neil who has worked so much for this and also our MP Oliver Dowden who supported Neil through the process.
Now I have to wait for when it will be presented. I will accept it for this act and the many others acts of bravery, when he risked his life, as a Police Officer for 31 years.
Thank you Darling for filling my life with Love, Happiness, Joy and laughter, for 41 years, I do it all for you.'
Please see link below;
Dedication to: Spencer Bell 1958. The Carnegie Trust Hero Award
 © www.indeoba.com 2017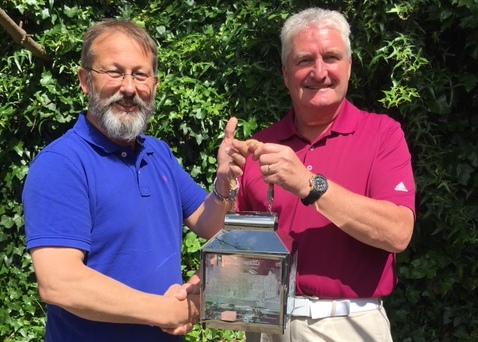 Brigadier Bill O'Leary 74/76 (QVRM TD DL VR)
IOBA Chairman's Presentation:

Dear Andrew (IOBA Chairman),
Steve Humphries (IOBA Vice Chairman) on his return from the reunion weekend (10/June/2017) and passed to me the absolutely beautifully engraved lantern which you had commissioned for me.
I am overwhelmed by the generosity of the Association in doing this and thank you all most sincerely for this kind gesture.
It was a wonderful privilege being the Chairman for 10 years I know you will feel the same for at least the next decade!
I missed you all greatly this weekend, Anita will tell you I was like a lost soul recounting by the hour what you would be doing at each stage of the weekend.
I hear it was a great success, very well done to you all.
Again, a huge thank you for this wonderful presentation, it is greatly appreciated.
Yours ever
Bill
---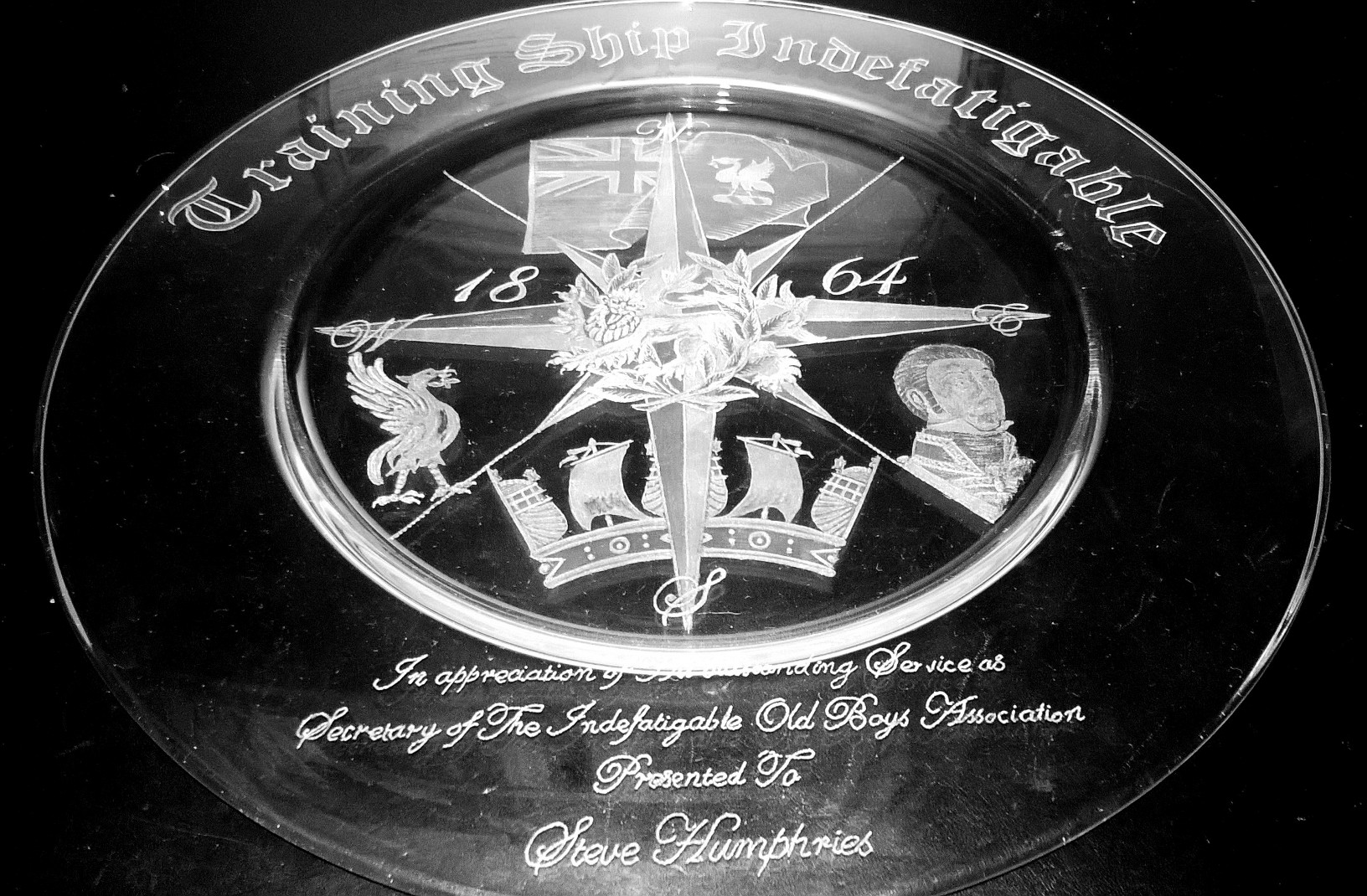 Steve Humphries 75/76.
IOBA Secretary's Presentation:
Steve Humphries (IOBA Vice Chairman & Archives Secretary) was presented the above 'In appreciation of His outstanding Service as Secretary of the Indefatigable Old Boys Association' for 17 years.
---
IOBA Reunion 2017 Photos:
 © www.indeoba.com 2017
The IOBA can help our less fortunate members, so that they are able to attend the 2018 AGM & Reunion: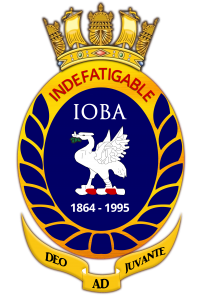 Guide on the parameters and criteria to be applied;
Applicant to be decided by the serving IOBA committee.
Maximum Award to be £300. Nominees will be asked to submit an approximate overall costing to justify.
To include; UK Travel expenses / Accommodation / Reunion Dinner & Bar.
The Committee have set the following guidelines;
1) £300 max.
2) Must be a fully paid up member of the IOBA.
3) Not previously been to an AGM under the terms of this proposal.
4) Committee to decide on the IOBA Member to attend (along with a second choice in case the offer is declined).
5) Serving Vice Chairman to coordinate.
The IOBA can help members, but I must stress at this point, your 'application will be decided by the serving IOBA committee'.
If you would like to take up the offer, please write/email to:
Less Fortunate Members Representative;
Martyn Hunt 82/85
3, Ironside Walk, Burslem, Stoke on Trent. Staffs.  ST6 4AA
M: 07881 741440
 One Award for 2017 was offered.
© www.indeoba.com 2017
 
35th Annual IOBA Reunion Day
09:00-16:00.
This will be held at the Old School again at JSMTC Indefatigable. SATNAV address Llanfairpwll. Anglesey – LL61 6NT

35th Annual IOBA Reunion Dinner
Reunion Dinner 19:30-23:59.
This will be held at the Carreg Bran Hotel. SATNAV address, Church Lane Llanfairpwll Anglesey – LL61 5YH

As of today's date (Date) registered total guests attending the Reunion / Dinner are 0/100.

Friday 8th June 2018 – Vibrant Shirt Night: In memory of the late 'Spencer Bell 1958 – IOBA Chairman' at the Carreg Bran Hotel, all in aid of Prostate Cancer & Wendy's page.
Saturday 9th June – Reunion Day at JSMTC Indefatigable.
Saturday 9th June  – Annual IOBA Reunion Dinner at the Carreg Bran Hotel.
The IOBA 35th Reunion PayPal web page to OPEN (January 2018) for Lunch and Dinner bookings, LAST BOOKINGS SUNDAY 27th MAY 2018.

Agenda for Reunion Day:

Parking at JSMTC is a premium, please 'lift share' wherever possible

.

The 35th DAY Plan: 9/06/2018
08:00 – 09:00 Meet at Carreg Bran Hotel for initial check-in.
09:00 – 09:30 Down to JSMTC Indefatigable Introduction from IOBA Chairman in the Lecture Hall (Assembly Hall).
09:45 – 11:30 IOBA AGM in the Lecture Hall (Assembly Hall).
11:30 – 15:00 JSMTC Main Building open to tour at leisure.
11:30 – 15:00 Nuffield Sail Centre (Boathouse) OPEN – Lounge facility.
11:30 – 13:30 IOBA Shop OPEN (JSMTC Main Building).
12:00 – 14:00 LUNCH (£15 per person) JSMTC Main Building & CASH BAR open.
15:30 – 16:00 IOBA Members to be off site JSMTC.
The 35th EVENING Plan:
16:30 – 17:30 St Mary's Church will be open.
18:00 – 19:30 Meet for Drinks at Carreg Bran Hotel.
19:30 – 23:59 Seated (for 20:00) for the 35th Reunion Hot Carvey Dinner (£30 per person TBC) at Carreg Bran Hotel.
Evening Wear:
Smart dress code.
Click here for accommodation : Self catering apartments, family run B&B's, Farmhouse Bed and Breakfasts, Hotels, Lodges and Chalets, Campsites, Touring Parks and Yurt & Tipi Campsites.
Attendees List for the Indefatigable 35th Reunion: For the Reunion Dinner there are a maximum of 100 place's in total for the Reunion Dinner = 0 confirmed attendees for dinner (date TBC), list of who's attending to be posted 'here' late PM 27/May 2018;

Indefatigable Old Boys Association (IOBA): Secretary & Archives