IOBA attends Merchant Navy Day 2017 – Liverpool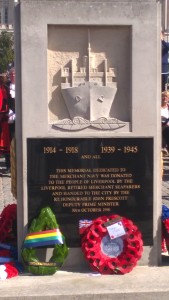 The annual Merchant Navy Day service was held in Liverpool Parish Church on 3rd Sept 2017, this was followed by the procession over to the Pier Head to the Merchant Navy Memorial where a short ceremony took place and wreaths were laid.
John Farrell 49/50 laid the IOBA wreath on behalf of all and past Indefatigable Cadets & School Staff.
John Aspinall 59/60 was the IOBA Standard Bearer.
VIDEO: Merchant Navy Day Service and Wreath Laying Ceremony, Liverpool 2017  https://www.youtube.com/watch?v=4wtCTh24Cuc
Merchant Navy Day is the annual celebration of the British Merchant Navy, with the memorial service held for the 36,000 seafarers who died at sea in the Second World War.
The service was attended by diplomatic representatives of Britain's allies during the war, who paid homage to their own considerable losses of merchant seafarers serving in British ships.
Wreaths were laid by, among others,  the Indefatigable Old Boys Association (IOBA), Merchant Navy veterans, High Commissioners and naval attaches from many countries linked with the Port of Liverpool, including the Royal Navy, Canadian Navy & Australian Navy.
VIPs included: Among the civic dignitaries attending was the Lord Mayor of Liverpool, Cllr Malcolm Kennedy, The Rt Revd Paul Bayes, Bishop of Liverpool & The Lord Lieutenant of Merseyside, Dame Lorna Muirhead DCVO DBE.
IOBA members on the day were; Pamela Brown MBE MStJ JP DL MNM (Honorary IOBA Member),  Pat Moran (Honorary IOBA Member),  John Farrell 49/50,  Russell Jones 55/56,  John Aspinall 59/60 & Val Aspinall,  Marc Hardman 1961,  Tom Keyes 63/64 &  Steve Humphries 75/76.
Represented on the day: Liverpool Retired Merchant Seafarers, Vindicatrix Association, Merchant Navy Association(Wirral), Blue Funnel Association, Friends of Conway, Indefatigable OBA, Anchorage Club, War Widows of Great Britain, Liverpool Seafarers Centre, Nautilus, Mariners Park, Derbyshire Families Association, Sailors Society, Merseyside Master Mariners, Port Sunlight Sea Dogs, Sea Cadet Units TS Conway, TS Starling and Maritime Cadets & Liverpool Welsh Choral.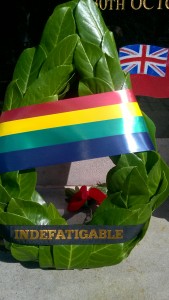 Merchant Navy Memorial Day in Liverpool: 3rd September.

The Merchant Navy Day Committee is pleased to invite you to this year's ceremony in the Liverpool Parish Church of Our Lady and Saint Nicholas, Chapel Street, Liverpool.
Once again the IOBA Standard will be paraded.
Merchant Navy Day will be celebrated at Our Lady and St.Nicholas Church, Liverpool.  The Service commences at 1200, please be seated by 1135.
Afterwards we walk down to the M.N. Memorial on the Pier Head,  led by a Sea Cadet Band, for a short Service and laying of wreaths.
The IOBA wreath will be laid along with many others, Merchant Navy veterans, High Commissioners and Naval Attaches from many countries linked with the Port of Liverpool, including Canada, plus the Lord Mayor of Liverpool and Mayors of the Merseyside Boroughs.
Video: http://www.liverpoolshipsandsailors.com/2015/09/06/merchant-navy-day-2015/
Stills: http://www.liverpoolecho.co.uk/news/liverpool-news/lord-mayor-leads-liverpools-national-10000572
---
35th Annual IOBA Reunion Day Saturday 9th June 2018 – at JSMTC Indefatigable.
35th Annual IOBA Reunion Dinner Saturday 9th June 2018  – at the Carreg Bran Hotel.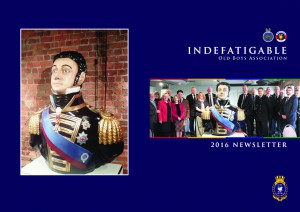 The 2016 IOBA Newsletter has been made available for all, six months after MEMBERS have received thier hard-copy.
It is a sad fact that since its closure in 1995 the Indefatigable as we know it is no more. However, you can help keep the memories and all that the school stood for alive by joining the Indefatigable Old Boys Association.
Membership stands at 251 (May 2017), a tiny percentage of the number of boys who benefited from her. So please get involved and join up.
To pay your membership subscription, please click on this LINK :
http://ts-indefatigable-oba.org/?page_id=24
---
Please find below the LINK in PDF. This is as close to the printed hard-copy sized down from 6.5Mb to ~1Mb.
IOBA 2016 Newsletter please click on this LINK to download : 2016 FINAL VERSION
 © www.indeoba.com 2017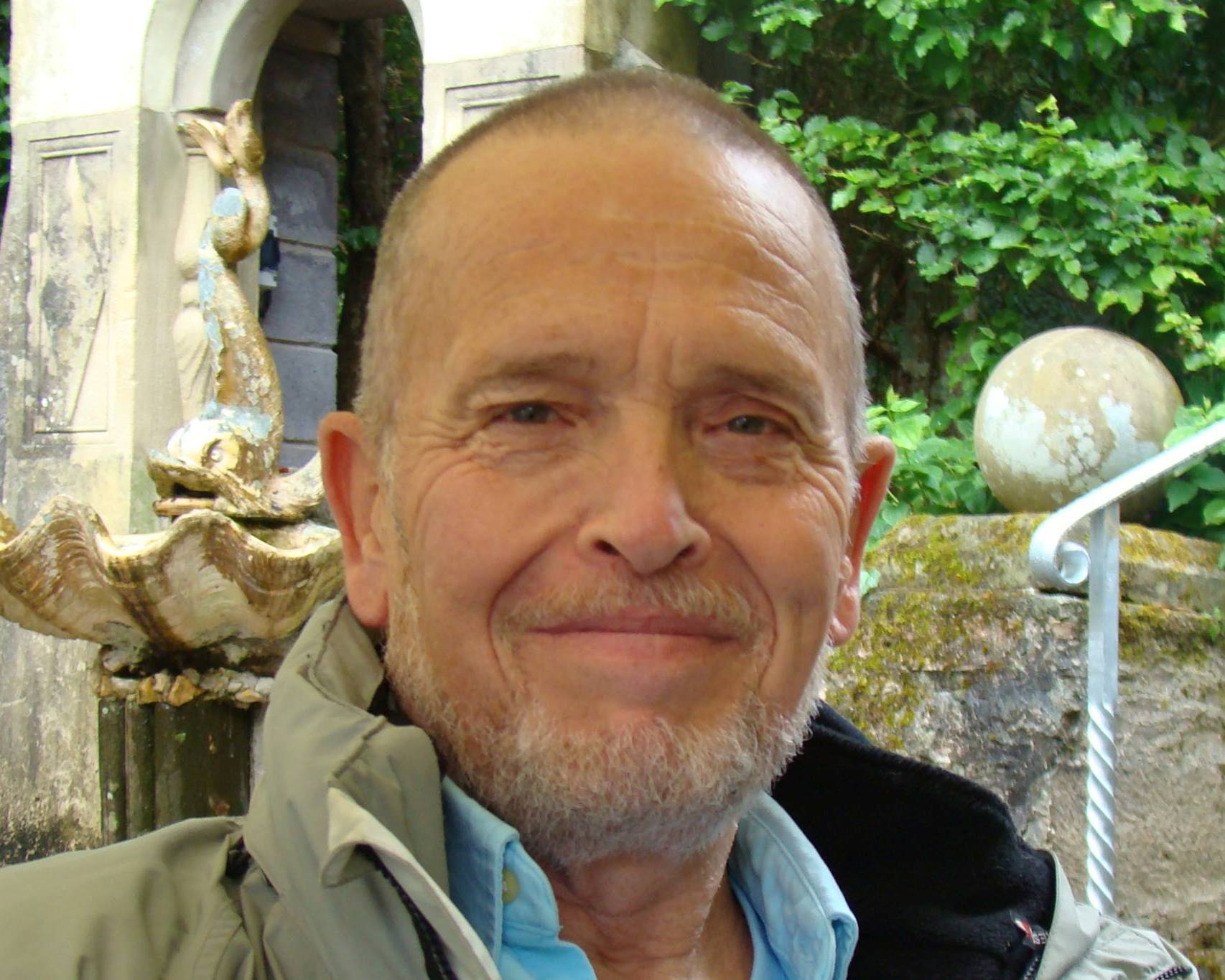 The late Spencer Bell (1958) former Chairman of the IOBA.
Wendy Bell: 'I have been keeping a secret for a good number of weeks, from everyone. Family included, as I was asked not to share and keep things strictly confidential.
Today (17th June 2017) in the Queens Honours list. Spencer has been awarded The Queens Commendation for Bravery.
This is very bittersweet, as I am, and always have been, immensely proud of him. But I would give up everything I have to see him walk through the door again.
I have to thank Neil who has worked so much for this and also our MP Oliver Dowden who supported Neil through the process.
Now I have to wait for when it will be presented. I will accept it for this act and the many others acts of bravery, when he risked his life, as a Police Officer for 31 years.
Thank you Darling for filling my life with Love, Happiness, Joy and laughter, for 41 years, I do it all for you.'
Please see link below;
Dedication to: Spencer Bell 1958. The Carnegie Trust Hero Award
 © www.indeoba.com 2017