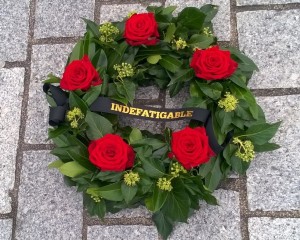 Merchant Navy Memorial Day in Liverpool: 4th September 2016: 
Once again the IOBA Standard will be paraded.
The Merchant Navy Day Committee is pleased to invite you to this year's ceremony in the Liverpool Parish Church of Our Lady and Saint Nicholas, Chapel Street, Liverpool.
Merchant Navy Day is the annual celebration of the British Merchant Navy and a memorial service for the 36,000 seafarers who died at sea in World War 2. The service is attended by diplomatic representatives of Britain's allies during World War 2 who pay homage to their own considerable losses of merchant seafarers serving in British Ships.
The service will begin at noon in the church and be followed by the laying of wreaths on the Pier Head memorials at 1pm. All should be completed by l-45pm.
The IOBA wreath will be laid along with many others, Merchant Navy veterans, High Commissioners and Naval Attaches from many countries linked with the Port of Liverpool, including Navy in Canada, plus the Lord Mayor of Liverpool and Mayors of the Merseyside Boroughs.
Archieve;
Video: http://www.liverpoolshipsandsailors.com/2015/09/06/merchant-navy-day-2015/
Stills: http://www.liverpoolecho.co.uk/news/liverpool-news/lord-mayor-leads-liverpools-national-10000572
---
Steve Humphries 75/76. Indefatigable Old Boys Association (IOBA): Secretary & Archives
34th Annual IOBA Reunion Day Saturday 10th June 2017 – at
JSMTC Indefatigable.

34th Annual IOBA Reunion Dinner Saturday 10th June 2017  – at the Carreg Bran Hotel.
 
34th Annual IOBA Reunion Day
09:30-15:30.
This will be held at the Old School again at JSMTC Indefatigable. SATNAV address Llanfairpwll. Anglesey – LL61 6NT

34th Annual IOBA Reunion Dinner
Reunion Dinner 19:30-23:59.
This will be held at the Carreg Bran Hotel. SATNAV address, Church Lane Llanfairpwll Anglesey – LL61 5YH

As of today's date registered total guests attending are 0/100.  For the Reunion Dinner, there are 0/100 confirmed attendees sitting down for dinner. See list of who we know will be attending below (this will be posted in the New Year).

Friday 9th June – Vibrant Shirt Night: In memory of the late 'Spencer Bell 1958 – IOBA Chairman' at the Carreg Bran Hotel, all in aid of Prostate Cancer & Wendy's page.
Saturday 10th June – Reunion Day at JSMTC Indefatigable.
Saturday 10th June  – Annual IOBA Reunion Dinner at the Carreg Bran Hotel.
The IOBA 34th Reunion PayPal web page will be OPENED for Lunch and Dinner bookings in early 2017.
*LAST BOOKINGS, SUNDAY  28th MAY 2017.
Agenda for Reunion Day (TBC):

Parking at JSMTC is a premium, please 'lift share' wherever possible

.

08:30 – 09:00 Meet at Carreg Bran Hotel for initial check-in.
09:00 – 09:30
Down to
JSMTC Indefatigable

by 09:30 latest
.
09:30 – 09:45 Introduction from IOBA Chairman in the Lecture Hall (Assembly Hall).
09:45 – 11:30 IOBA AGM in the Lecture Hall (Assembly Hall).
11:30 – 14:30 JSMTC Sailing Club open (TBC).
12:15 – 14:30 JSMTC Main Building open to tour at leisure.
12:30 – 14:00 Lunch (11:30 CASH BAR open until 14:00).
15:00 – 15:30 IOBA Members to be off site JSMTC.
17:00 – 18:00 St Mary's Church to be opened for visitors (TBC).

19:30 – 23:59 33rd Reunion Dinner at Carreg Bran Hotel.
Evening Wear:
Smart dress code.
Click here for accommodation : Self catering apartments, family run B&B's, Farmhouse Bed and Breakfasts, Hotels, Lodges and Chalets, Campsites, Touring Parks and Yurt & Tipi Campsites.
Attendees List for the Indefatigable 34th Reunion: For the Reunion Dinner there are a maximum of 100 place's in total for the Reunion Dinner  = 0 confirmed attendees for dinner (date), 0 = total attendees over the day, see list of who's attending below will be posted 'here' in the New Year;

Indefatigable Old Boys Association (IOBA): Secretary & Archives
The IOBA can help our less fortunate members, so that they are able to attend the 2017 AGM & Reunion: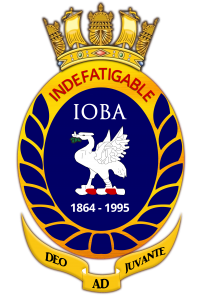 Guide on the parameters and criteria to be applied;
Applicant to be decided by the serving IOBA committee.
Maximum Award to be £300. Nominees will be asked to submit an approximate overall costing to justify.
To include; UK Travel expenses / Accommodation / Reunion Dinner & Bar.
The Committee have set the following guidelines;
1) £300 max.
2) Must be a fully paid up member of the IOBA.
3) Not previously been to an AGM under the terms of this proposal.
4) Committee to decide on the IOBA Member to attend (along with a second choice in case the offer is declined).
5) Martyn Hunt 82/85 to coordinate.
The IOBA can help members, but I must stress at this point, your 'application will be decided by the serving IOBA committee'.
If you would like to take up the offer, please write/email to:
Less Fortunate Members Representative.
Contact: 3 Ironstone Walk. Burslem, Stoke-On-Trent. ST6 4AA
Mob: 07881741440
 One Award for 2016 was given.
© www.indeoba.com 2016
Mersey Traing Ships Memorial Trust http://www.merseytrainingshipsmemorialtrust.org/
Liverpool 'Training Ships' Dedication
Mersey Training Ships Memorial Feasibility Study.
Forward by;
Tony Eastham: <sunnyside16869@aol.com> Indefatigable 75/76.
Alfie Windsor: <alfie@hmsconway.org> HMS Conway 64-68.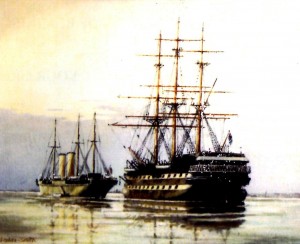 As published with the 2014 IOBA Newsletter: At the 2009 AGM Malcolm Williams 75/76 put forward a proposal "exploring the potential for a permanent reminder of the Indefatigable and possibly the other [training] ships to be located near the Mersey either Albert Dock or the Sloyne [shore]." A lot of water has passed under the bridge since then, but finally things are starting to move. A working party has been formed comprising two Indefatigable and two Conway Old Boys. Adhering to strict Terms of Reference, a number of locations and a number of outline designs have been considered, along with several other aspects including planning permission, funding, ongoing maintenance and an achievable time-scale. The working party are now at the stage to put a definitive proposal to their respective memberships at their AGMs for approval.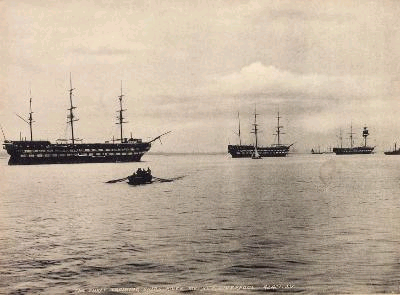 In broad terms, an elevated position directly overlooking the Sloyne has been identified as the location that offers the best prospects of success, with the minimum of 'red tape'. The style of the memorial, which will incorporate all four training ships, will be a large sheet of metal (approx. 1.5m tall by 3m wide). Full details of the proposal are now published on the web site in advance of the 2015 AGM but in the meantime if you have any experience in planning permissions, design, civil engineering or draftsmanship skills, or you simply want to get involved, we'd like to hear from you.
http://www.merseytrainingshipsmemorialtrust.org/